Stay in touch with your friends with reminders, and arrange meetups around your busy schedule.
The goal of this project was to help young adults engage and maintain their existing friendships in order to reduce loneliness. The solution had to be a mobile app with a focus on one main task flow
Wave of loneliness reported in young adults "The loneliness epidemic"
A 2019 national survey found that 61% of Americans reported feeling lonely, with the highest percentage in older teens and young adults. Many report that it wasn't the lack of people that made them feel lonely, but the struggle to keep in touch and form quality connections.
Based on my findings, I created an app that helped young adults reach out and plan impromptu meetups with nearby friends.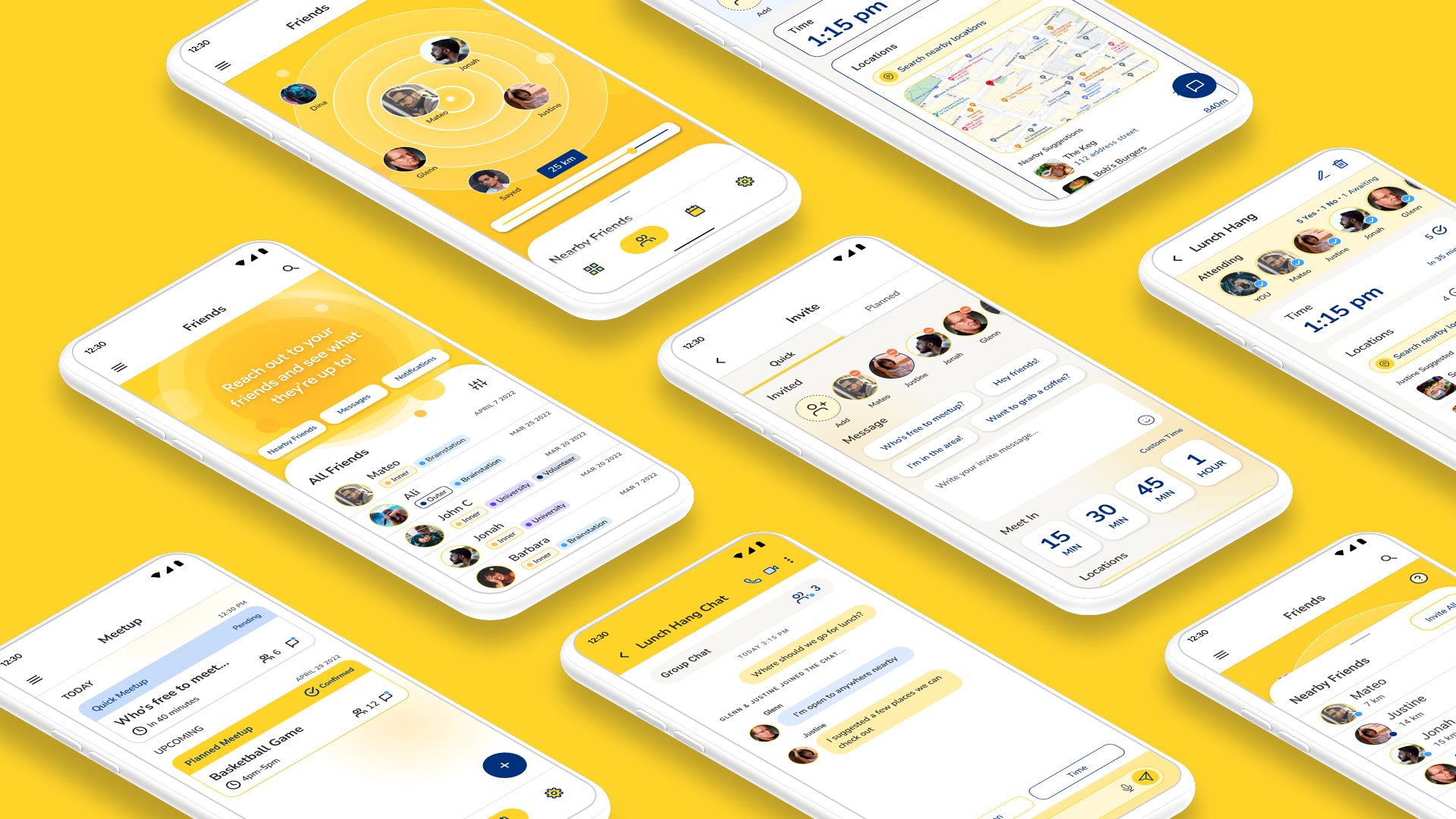 Loneliness in young adults.
Isolation and lack of connection is one of the main causes of loneliness. Young adults go through many transitions at that stage in their lives. Lack of meaningful human connections and transitioning from school age into being a young adult means in-person meetings become less frequent.
25
reported having no close friends
22
reported having no friends at all
Too shy & introverted to connect with others
Their hobbies/interests don't facilitate friendships
Say that friendships are too much work
Say they are too busy for friendships
Discover, Define, Develop, Deliver
I used the Double Diamond Method to navigate my design decisions on this project. Exploring an open problem space allowed me to focus on a research-driven solution.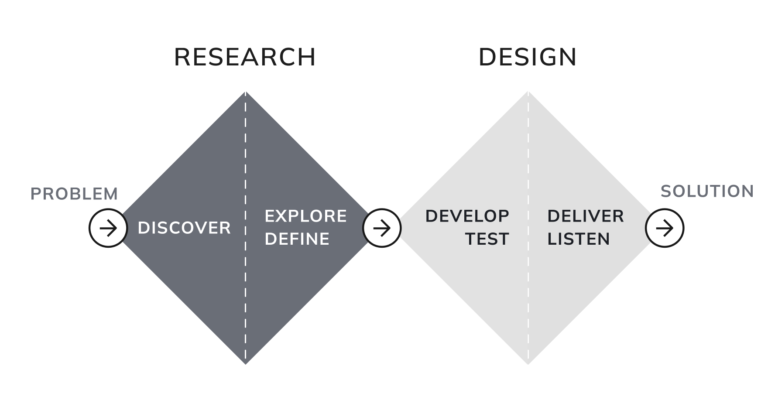 Old friends are better than new ones.
Many of these young adults preferred to spend time with their close friends rather than make new ones. By conducting a questionnaire and in-depth interviews I was able to gain both qualitative and quantitative data.
Based on these key insights I was able to determine the main features of this app and form a focused design question.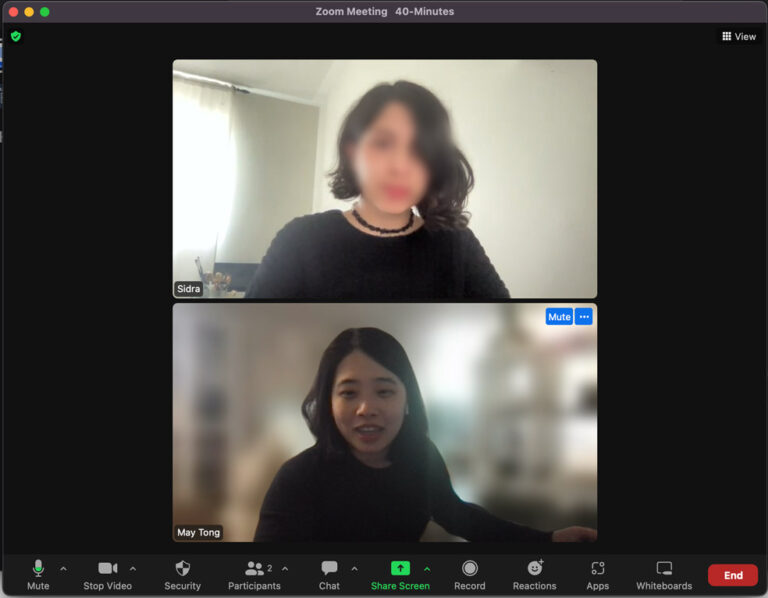 5 interviews conducted on zoom
Talk to friends and family to avoid loneliness
Goes to the gym or is active
Use social media to connect with friends
Used to meet friends once a week, now once a month
Plays & listens to music
Takes time to relax – watching tv
Reaches out to people when lonely
Meet new people at work
To go on more walks
Try to hang with friends more
Wants to be more social
Seek out new experiences
Walks around the mall to be with people
Lacks social interactions
Waits for others to make first move
Difficult to make time and spend time with friends
Feels left out of friend group
Can't tell if new connections will click
Don't know what to say or do to make friends
Feels tired and unhappy from loneliness
How might we
maintain the existing friendships
of young adults so that they experience fewer moments of loneliness?
Persona & Experience Mapping
Improving current experiences.
A persona was created to synthesize the most common behaviours, motivations, and pain points from my research and interviews. Millennials' busy lives made it difficult to coordinate and reach out to their friends.
The current experience of coordinating hangouts can be a time-consuming and difficult task; especially in larger groups. Deciding the details of a meetup (time, location, activity) were the main areas where experience can be improved.
Selecting the main task flow.
A list of user stories was constructed based on my users' motivations, behaviours, and paint points.
Which were grouped into the 5 epics below.
24 user stories -> 5 Epics -> Chosen Core epic -> 10 user stories
Plans change; this feature allows busy individuals the flexibility to reach out to their friends when their paths cross. They may have time to meet for a coffee or grab lunch between running errands. This was a feature that I haven't seen explored in other similar friendship maintaining apps.
As a busy adult, I want to see if there are nearby friends for spontaneous meet-ups
From sketches to wireframing.
I created a series of sketches taking inspiration from similar patterns before deciding on the final sketch below and creating a mid-fi prototype.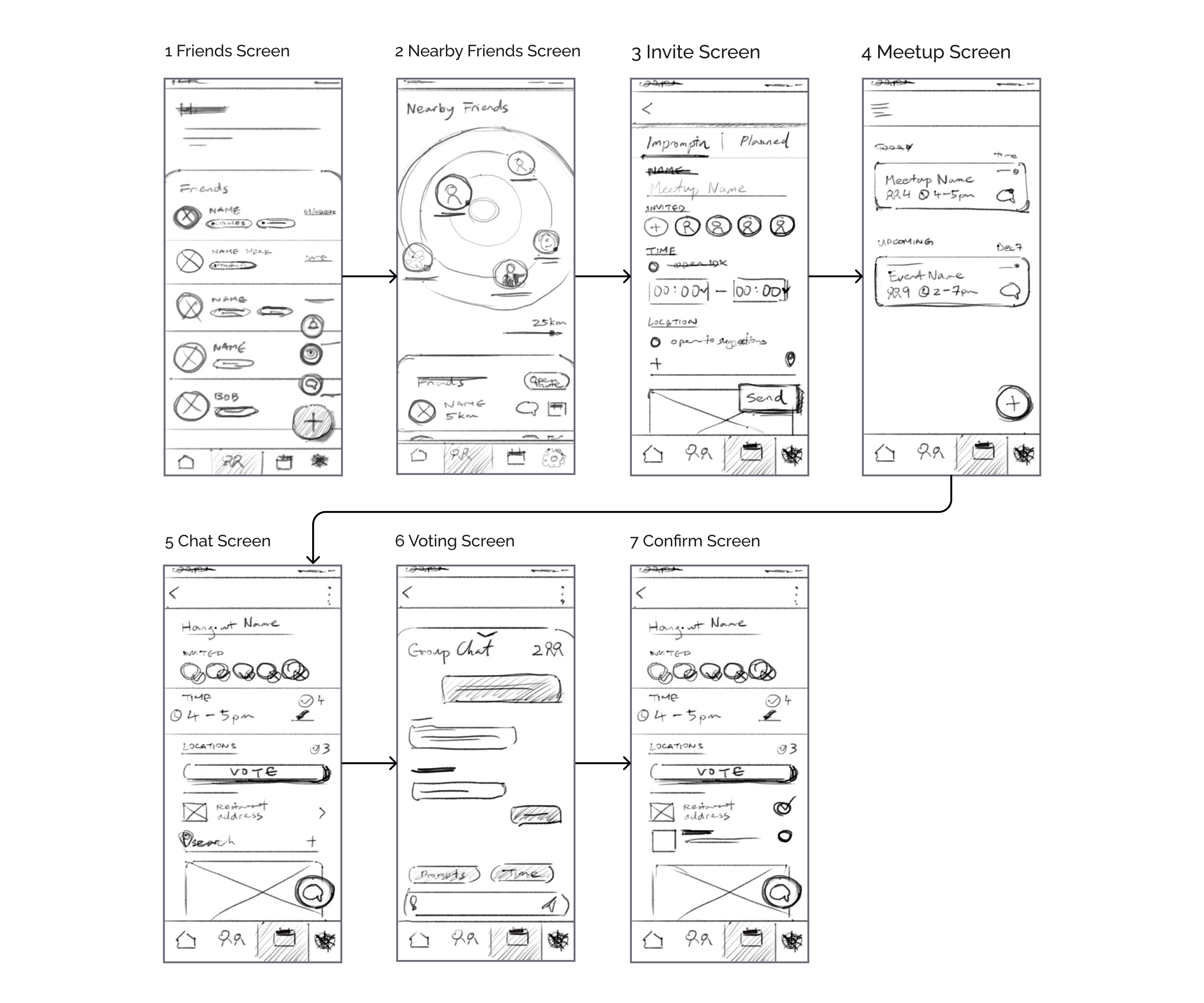 Improving experience through real user feedback.
I went through 2 rounds of user testing with 5 participants each. Each tester provided me with feedback on the existing functions, overall design, experience and ability to accomplish each task.
V1-V2: Fab button hides 'nearby friends' button - it's hard for users to navigate based just on the icon.
V2-V3: Changed the wording to better describe a notification system to remind users to contact friends.
Didn't know there are more buttons in the floating action button.
I can't tell what the icons mean.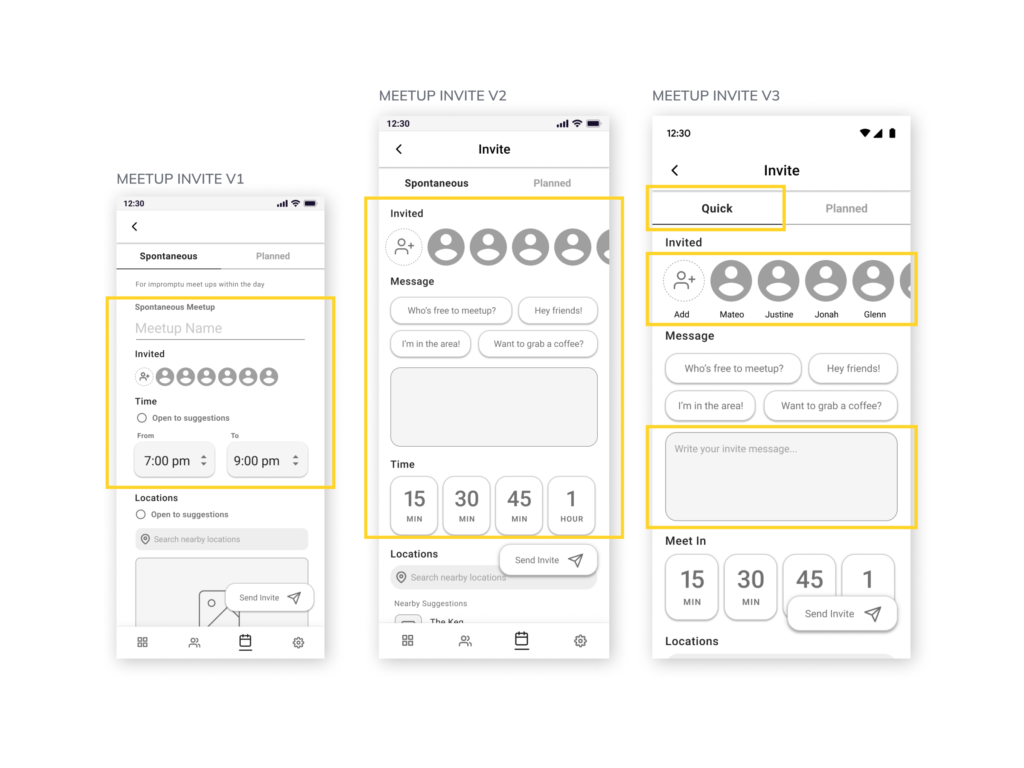 Understanding user's needs
The invitation process was too complicated and took too long for the user. I simplified the process by designing quick prompts and taking the thinking out.
If I plan a meet up in more than 2 hours, it's a planned hangout.
The app was designed for Android and used patterns that followed the rules of material design. 
Creating the mood with a brand identity.
I wanted to create a brand that exuded a bright, happy, and open feel. Yellow is the colour of many friendship symbols such as the rose, topaz stone, and Claddagh ring. In keeping with the friendly theme, the rounded San Serif font echoed the approachable feel of the app.
The primary colour worked well not to overlap with other existing apps in the market. 

Incorporating all the design elements, I created a final prototype using my completed UI library. I ensured the app followed WCAG AAA compliance for contrast and legibility.
Expanding to other platforms
Explored additional platforms that can aid in the app's feature. Integration with smart watch to create an easier way to notify users of nearby friends and meetups.
The smart watch would vibrate when friends in the set radius are nearby allowing for quick contact.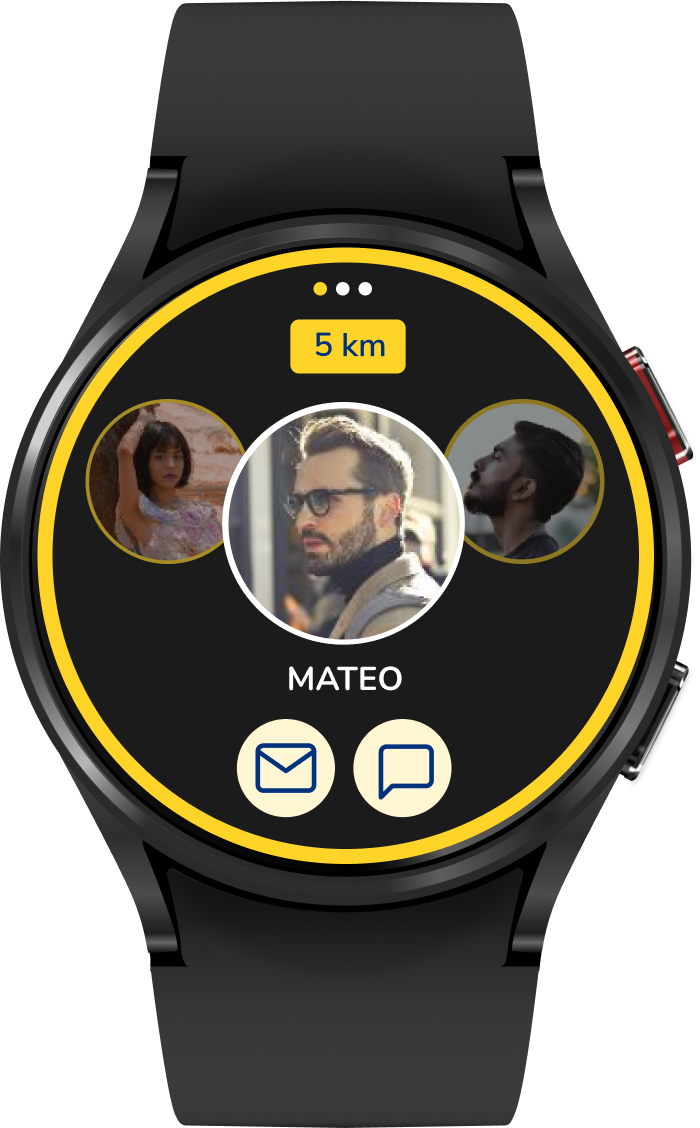 Treating this app as a real product, a responsive marketing page was created. Highlighting features of the app helped users get a better picture of how it worked and its purpose.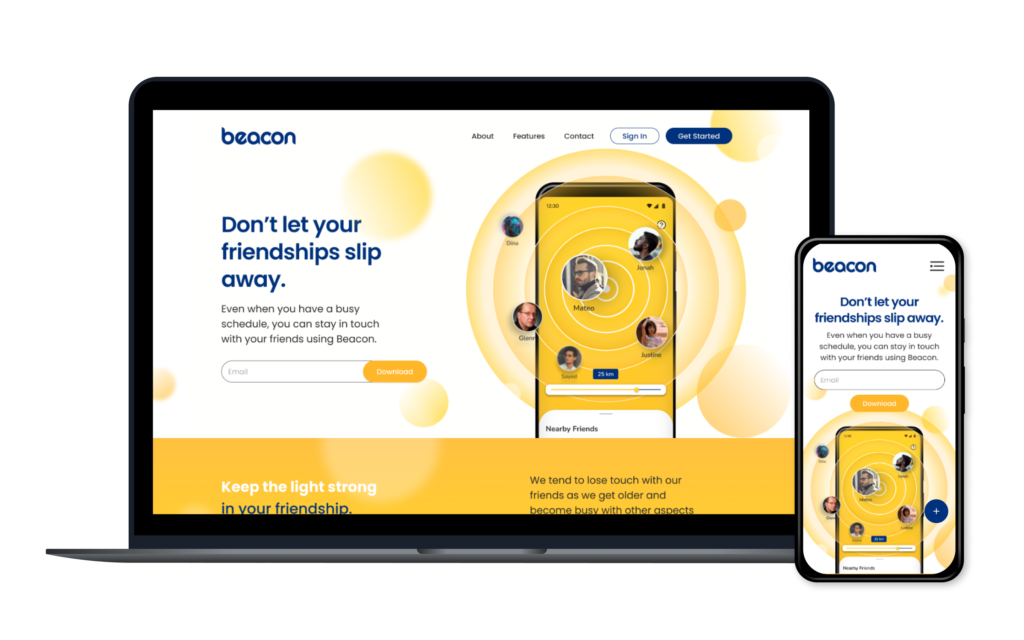 Project reflection and future improvements.
Once the product has launched it will be up to the users to determine how your product is used. The greatest weakness if a malicious user were to use my app would be to track my users through the nearby friends feature. There is a layer of protection provided when I designed the map to only show an approximate location.
A research driven solution.
Through this project, I learned there were constantly new insights that I discovered throughout each step of the process. It's important to iterate while taking in new information without fearing even some big pivots.
I started with an open and broad topic and let my research drive design decisions. My end solution of a friendship maintaining app would not be my first thought as a deterrent to loneliness. The research process can lead to new found solutions.